VIP Seniors Moving Services Ltd.
Welcome to our webpage! Let us introduce ourselves ~ we are Blaine and Michele Murphy. Having spent over half our lives side by side, we have had a wonderful and amazing rollercoaster ride through the years, happily working though it all together. We have been blessed to have our 3 children, and a growing number of amazing grandchildren in our world; melting our hearts, we are indeed grateful that our family continues to grow.
Prior to starting V.I.P. Seniors Moving Services we lived in Grande Prairie Alberta, vacationing in Kelowna over the past 25 years we dreamt of moving to the beautiful Okanagan. Our dream became reality and the opportunity to turn one of our routines into a business venture happened very naturally. Always being counted on as the ones to watch over our friends and families homes while they were away was something we not only enjoyed, but were very proud to be counted on and trusted. Grateful for the peace of mind it brought to the ones we cared about, this inspired us to share our services with others.
You may wonder why is VIP Seniors Moving Services moving Seniors, let me share our story! COVID-19 came along and suddenly no one was travelling, that was devasting to our Home Watch business. Shortly after, we were blessed to partner with a Moving Company, based out of the Lower Mainland; they specialized in moving Seniors. Our partnership was wonderful, as we operated in the Kelowna area assisting the many Retirement Residences and Seniors, we were thrilled to have so many wonderful clients!! Businesses change, and that is what happened – the company determined they would no longer operate in Kelowna.
We decided that what we were doing was important, there was a great need and the services we were providing helped to positively transition Seniors; so we incorporated moving Seniors into our Home Watch Company. And here we are today – VIP Seniors Moving Services!
Together we extend our deepest appreciation to you for choosing us to be at your service. You can count on us ~ thank you
---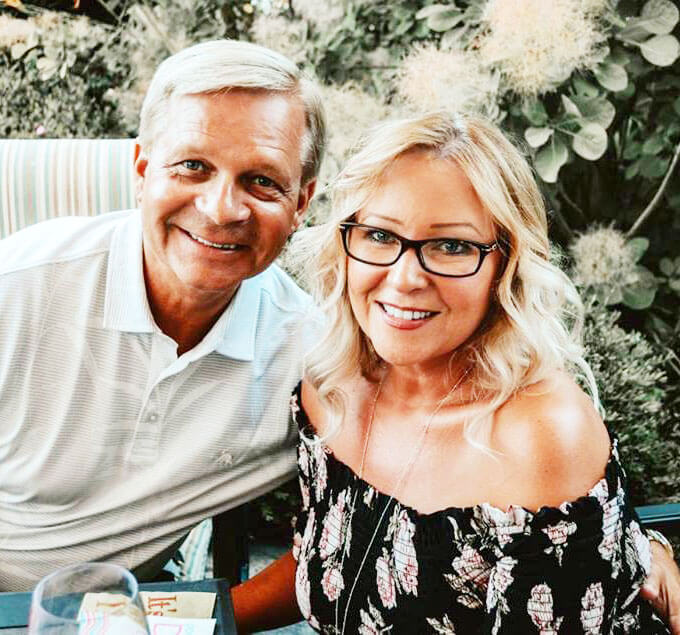 Blaine and Michele
Owner/Operator Blaine Murphy
Blaine has enjoyed getting to know the community and become involved with neighbors and friends. Always seen out and about in our little neighborhood, Blaine's outgoing and considerate personality easily made him a trusted and reliable neighbor. A very precise and particular person, Blaine ensures everything is as it should be, never settling for anything done half way. His background experience in security, safety and project management along with his keen eye to meticulous detail guarantee his complete commitment to you. Proud to be apart of taking care of the people in our community Blaine would like to personally welcome you to V.I.P. Seniors Moving Services and hopes that you'll take comfort in knowing he is fully committed to protecting your property as though it was his own.
Owner/Manager Michele Murphy
Michele was previously a Financial Planner, and is now Resource Development with WeBC. Michele is the one that will always find the silver lining and see the positive in every person or situation. With over 25 years of management experience in the Financial, Community, Non-Profit and Government Service industries her belief that the core foundation of helping people with integrity and sincerity is the most rewarding and fulfilling way to live her life.